NOTICE
Our Email was hacked
Please beware of any Library emails that ask you about buying Amazon gift cards. THESE EMAILS ARE FRAUD. Call the Library with any questions.
PLEASE NOTE: any emails that you may have been sent to us between the dates of 9/7-9/9 may not have been received.
Return of the Book and Bake Sale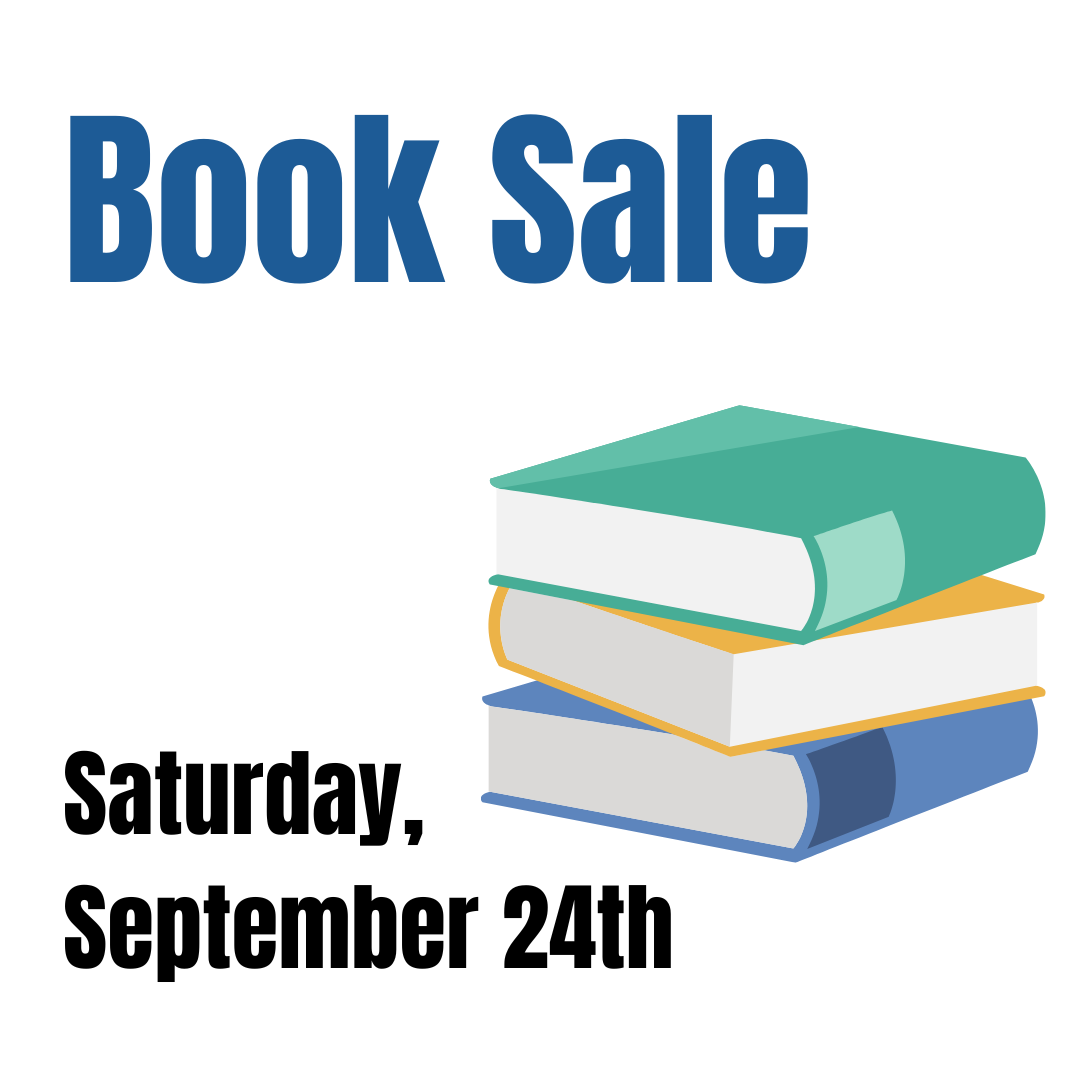 The Book Sale will continue all this week. There is still a lot of great stuff! $5/bag starts Thursday. Come by and shop while supporting your library!
***Cash only!***
Adult Book Club
September 28th at 7pm
In September the group will meet to discuss a nonfiction selection with a bit of local history, Never Caught: The Washingtons' Relentless Pursuit of their Runaway Slave Ona Judge by Erica Dunbar. Ona Judge was a slave owned by Martha Washington who spent time in Philadelphia. From Philadelphia, the young Ona Judge made a break for freedom and escaped to Portsmouth, New Hampshire where she successfully avoided capture.
Copies of the book are available for check out at the library. Free and open to the public.
Want to know what we are reading next?
Sign up
to receive book club notices.
Back By Popular Demand! A Second Session
Workshop dates: Saturdays – October 1, 8, 15, 22, 29 and November 5. 10:30am-12:30pm
Due to popular demand, the Library is pleased to offer a second session of the Writers Workshop. The workshop is open to residents who want to hone their skills by sharing their writing with others. Each session will be facilitated by an experienced instructor and published author, Bonnar Spring. The workshop will begin with participants sharing a short writing sample (250-500 words/1-2 pages), followed by a guided discussion. Students can bring in their own work in progress or use a writing prompt provided by the facilitator. Contact the Library for more information and to sign up.
Museum Passes
Free or discounted admission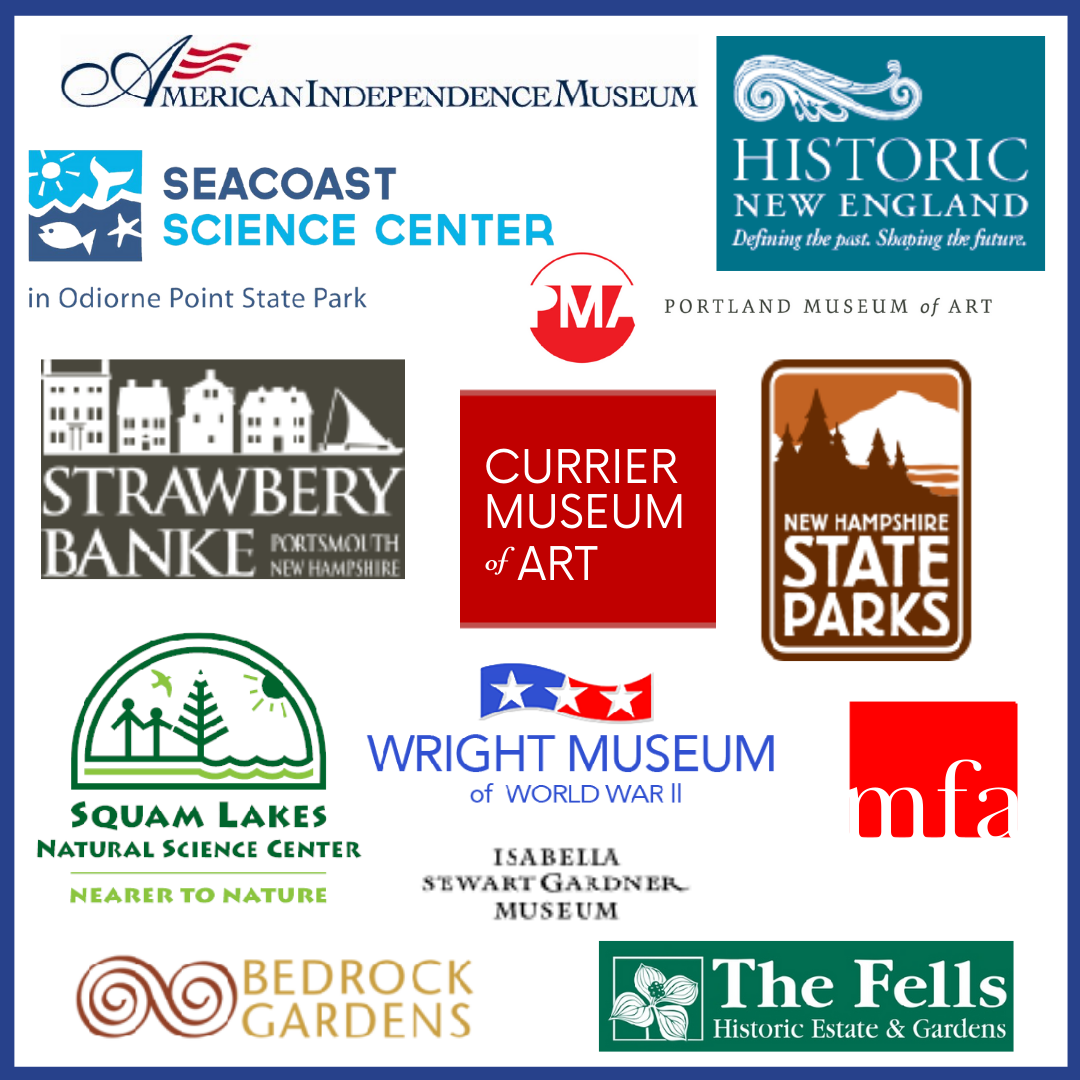 Thanks to the the generosity of the Friends of the Hampton Falls Free Library, we are pleased to once again offer Library passes for free or reduced admission to over a dozen museums and gardens! Learn about local history at Strawbery Banke, the Wright Museum of World War II in Wolfeboro, the American Independence Museum, as well as the three dozen historic homes and properties of Historic New England. Enjoy the peaceful settings in Bedrock Gardens in Lee and The Fells at Lake Sunapee. Hike in one of NH's many state parks and marvel at the natural world at the Seacoast Science Center. Learn about art at the Currier Museum in Manchester, the Museum of Fine Arts in Boston, the Isabella Stewart Gardner Museum in Boston, and the Portland Museum of Art in Portland, ME. New for this year, the Library is pleased to also offer reduced price admission to the Squam Lake Natural Science Center in Holderness. Call to reserve your pass!
Job Openings
Join our team!
The Library is looking for candidates to fill positions of library assistant and substitute. Click here for a detailed description.
Interested candidates please send resume and cover letter to: hamptonfalls.library@gmail.com